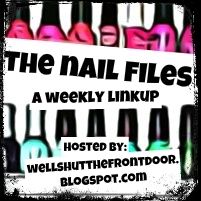 Well y'all, I broke down and finally got a real manicure for the first time in months. It was heavenly, and I went with an OPI Gel Color.

This is me and my mani for the upcoming week or two, featuring "I Eat Mainely Lobster" and I'm totally in love with it!
I still need to blog about what I've been up to, but let's just say that this manicure was the reward for meeting a goal, and I enjoyed every minute of it!
Happy Friday, and don't forget to enter my "Favorite Things" giveaway
here
!
XOXO,
Mrs. Jones